Morre um dos ícones da acústica: Leo Beranek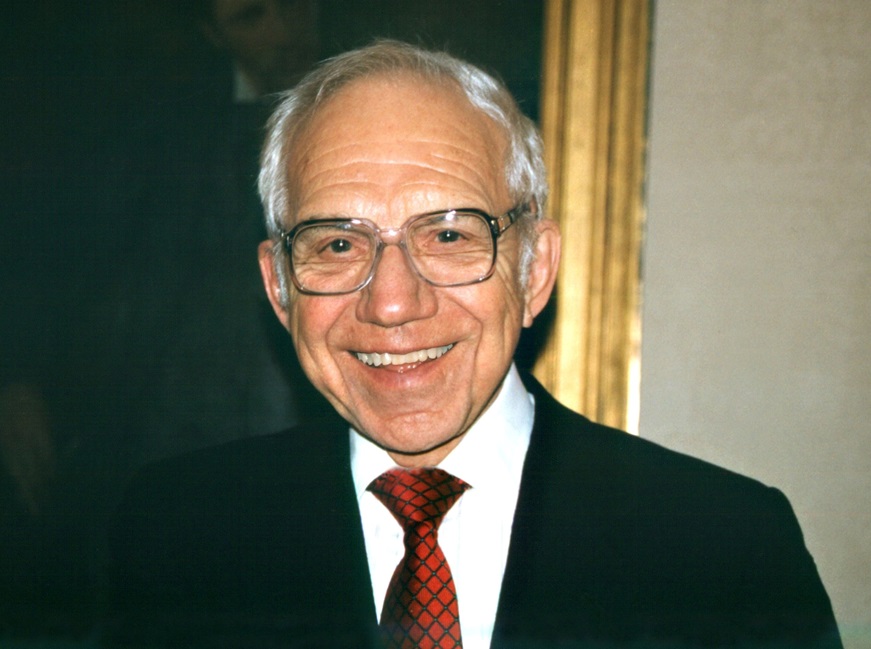 A ProAcústica presta homenagem ao grande mestre. No 11 de outubro a acústica perdeu um dos seus mestres. Leo Beranek faleceu em Boston (EUA) aos 102 anos, de forma silenciosa, enquanto dormia.
A trajetória de Leo Beranek se mistura à história da acústica no mundo e sua produção é referência para estudiosos e técnicos em todos os continentes. Especialista em acústica, ex-professor do Instituto de Tecnologia de Massachusetts – MIT, fundador e ex-presidente da Bolt (BBN Technologies), Beranek é autor dos clássicos "Acoustics – Sound Fields and Transduces", "Concert Halls and Opera Houses", "Riding the Waves", "Noise and Vibration Control Engineering" e "Noise and Vibration Control".
O mestre se manteve ativo e produtivo por toda sua vida. Centenário, sempre fez questão de estar presente em eventos técnicos de acústica, compartilhando seus conhecimentos de forma simpática, profissional e carinhosa.
Seu trabalho como consultor também merece destaque, assim como os prêmios que recebeu: Medalhas de Ouro Acoustical Society of America e da Audio Enginnering Society, título de Membro Honorário da American Institute of Architects, presidente americano da National Medal of Science, em 2003 e o prêmio Per Bruel Gold Medal of ASME, em 2014.
Leo Beranek | Acesse aqui
15/09/1914 – 11/10/2016
Saiba mais sobre sua trajetória | Acesse aqui